Hi,
First just to say wow! and thanks for these great ICE enhacements! And I will definitely be trying some of them!
And I also wanted to post a preliminary pic of the classic classroom.
This is with the denoiser which I'm attempting to get a denoising process working with it
     ( or in this case -> deblotching process of the pre-denoized out )
Otherwise render is very quick! (quicker than I remember!)
this (currently blotchy) image was a minute long to render,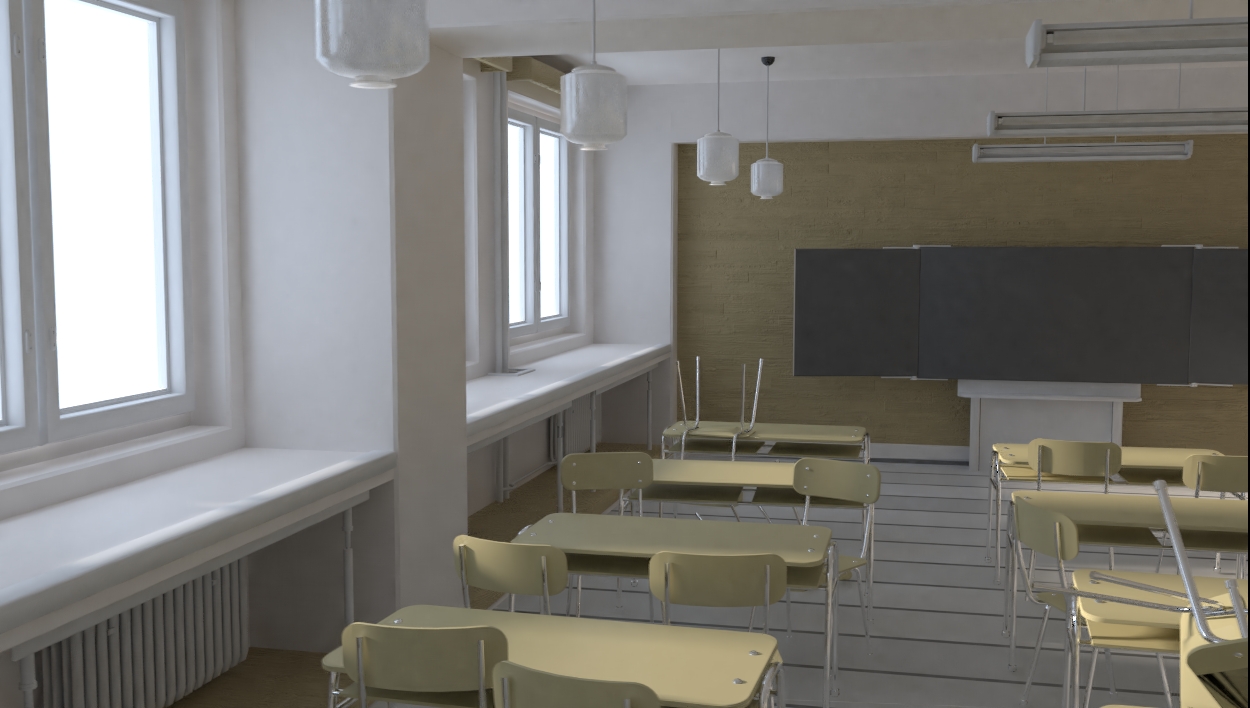 I also found Bumpmaps to easily look very good and fine at any distance.
_____________
One question though, is there a setting to allow for sampling noise patterns to change between frames?
as it would greatly ease cross-frame sample merging.
__________________________
Otherwise all in all eveything is quite stable and predictable, and everything I tried seemed to have worked great!
But if I can report some bugs (one of which is holding me back)
1- I am having some systematic crashing as soon as the first frame finishes rendering
when specifying more than one aov's in exr format (for me is currently the biggest roadblock)
all ouput AOV's have to be all png out (and therefore clamped) ,
and maybe the main beauty would allow full depth EXR's wiuthout crashing
   ( I also didn't test yest with the latest build )
___________
2- I don't know if it's common to all meshes, or how possible it would be to fix,
but most of the meshes in this classroom had to be triangulated for them to correctly be interpred by cycles.
Anyhoo, thanks again & cheers!