Hi, i'm trying to crop the images of a sequence (each from the middle of image, 20 pix width) and re-assemble the cropped slices next to each other (from left to right), to form a large image with all the slices.
Can i do this in FX Tree ? So far i've setup the crop, but wouldn't know if i need a background image to assamble the crop-slices on, and how to position the slices right. Didn't see a positioning / offset option.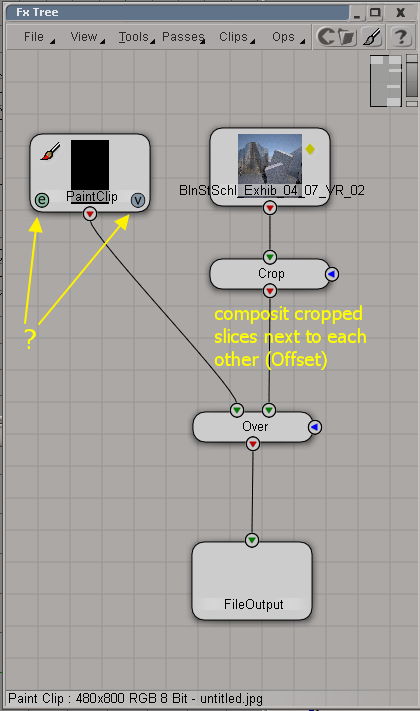 Also, what do the "e" and "v" signs mean ? I didn't see a description in the SI Illusion manual for that.
Regards,
Frank