Plugins linking to this thread: (hide)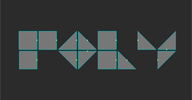 POLY
A motion graphics toolkit for procedural manipulation of polygons. For a demo/introduction, watch
POLY manipulating polygons
.
Its core functionality is about applying per polygon transforms such as scale, rotate and translate, in either global or local space, using a pivot on either on one of the edges, or at the polygon center. From the vimeo page:
A set of ICE nodes I developed during a recent job. A lot of this techology is taken from Christian Götzinger and Cesar Saez. I just rewired together and compounded to ergonomic- easy to use purpose. If someone is interested, I can share the compound and some demo scene, just drop a line below.
local backup: OJ_POLY.xsiaddon OJ_POLY_demo_scenes.zip
Bullit

Moderator
Posts: 2498
Joined: 24 May 2012, 09:44
---
julius

Posts: 248
Joined: 12 Jun 2009, 10:56
very nice ! thanks a lot !!
---
mc_axe

Posts: 405
Joined: 12 Mar 2013, 18:44
Cool! Im gonna test it asap! thx
---
Draise

Posts: 856
Joined: 09 Oct 2012, 20:48
Skype: ondraise
Location: Colombia
---
Rork

Posts: 1359
Joined: 09 Jul 2009, 08:59
Location: Close to The Hague, Netherlands
Saw that on the mailing list, love the fractal bits!

It would be nice though if someone could zip all the files into one big file for download, or is there a way to download stuff in one go? without a Google login?
rob
---
mc_axe

Posts: 405
Joined: 12 Mar 2013, 18:44
here is a
rar
of the compounds*
---
Bullit

Moderator
Posts: 2498
Joined: 24 May 2012, 09:44
---