Hi,
Here is the Hairdew 1.0 with MR lights/shader setup     
HairDew1.0MR.zip
The shader is based on the MuhHair shader  ( ya litterally the one from Daniel Rind 2002(?), later recompiled for 64bit )
which worked with the puppet light shader for traced backlight scattering.
(worked better than puppet's own P_hair shader, despite that it was based on MuhHair.. go figure)
The foreground fill lights use shadow maps, which look fine and way faster for foreground light transmittance (you can't use shadow maps for Backlights.. because yuk)
But use all trace lights if you dont want to deal with which light is in the back or front.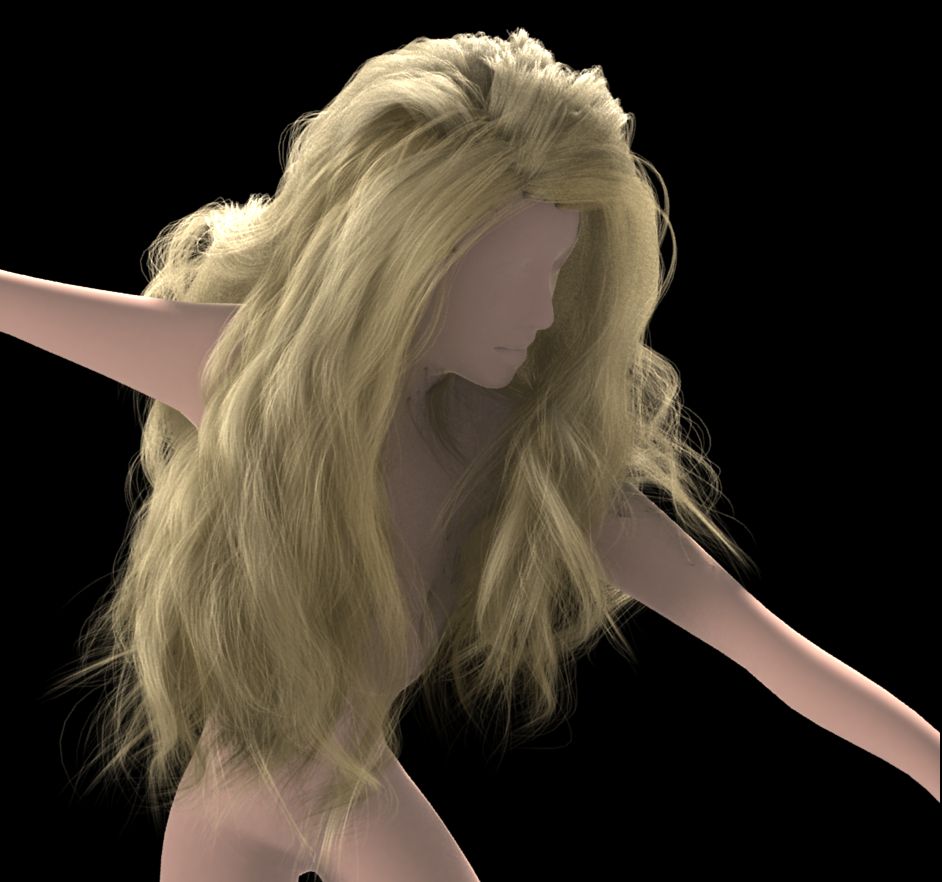 That pic was an 8 minute render and sampling is stable in animation (no big noise or flickering to deal with)
All MR shaders used are part of the XSI-MR-ShaderPack.xsiaddon
and as previously mentionned, ...
FXDude

wrote:

↑

17 Feb 2019, 14:56

... you should be able to export the shader as a compound, or make a model with the Styling pointcloud (with the MR shader) along with the lights,

and import the model in the new posted scene above, switch it to MR, and replace the RS shader with the MR one. (copy paste from the import)
Apart from the MR shader, that scene can also show the core of the setup when it was in a simpler state.
Now anxious to try rendering these strands with Sycles