Always wanted a Toplogy valence display mode like above.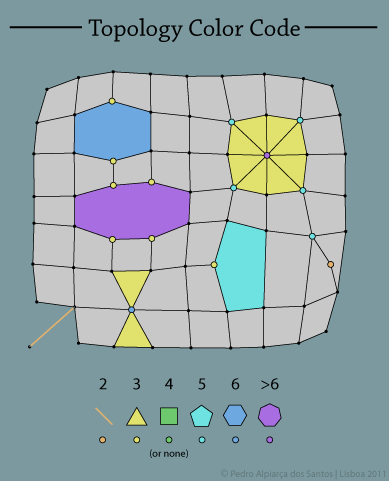 Can I use ICE to:
- Have vertices valence control vertices OGL display color?
- Have polygons valence control polygons OGL display color?
I've managed to get the vertices colors sorted that way, like above:
but I don't know how to color the OGL vertices display with it. Made a google search and the only interesting thing I got was for
Vertex Color Maps
, not the vertices' display.
As for polygons I don't know:
- How to get the polygons' sides in ICE.
- How to assign a color to a whole polygon and not vertices.
Cheers