Hi all,
After many, many years working in 3D - and having worked with almost every popular 3D application in that time (too long a list) -, I've recently decided not only to stop using Softimage|XSI, but to step out of the 3D business all together.
For me it will become a hobby pass time from now on, most probably all Blender based. And if I can find the time, some dash of Unity sprinkled on top....
It was a hard decision to make, but in the end I feel I made the right one looking at the future of 3D & VFX in general, and work related stuff on the other end of the scale. At some point certain things don't line up anymore with personal opinions or business interests.
As I know (or have met) a lot of people on this forum personally, or from long running email chats, I wanted to thank everybody here that gave plugins, add-ons, advise, insights, tips, tricks, thoughts, and comments on all things posted.
To disappear without a trace didn't feel right, and I will always keep a soft spot for anything 3D & VFX, and Softimage in particular.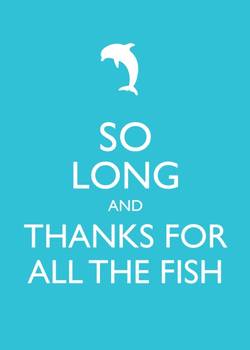 As you can magen, the new line of work will take me away from websites/forums like these, and I'll probably will be a very infrequent visitor in the future.
I wish everybody pursuing their 3D dreams all the best, and may you be successful in every way possible. Or, if you like me decide to move into a different direction, remember sometimes change can be scary, but often a good thing as well...
Cheers all, thank you, and all the best!

rob
p.s. For the curious, I'm more or less heading back to previous roots, and the new company will be concentrating on IT & cyber-security risks, and intertwined GDPR related topics. Yes, I will still be actively messing about with computers