Plugins linking to this thread: (hide)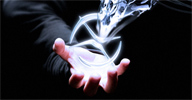 Softimage Survival Pack 1.6
updated for the final versions 2015_SP2/2015_R2_SP2
— Softimage Survival Pack wraps a number of add-ons that can only be applied by patching factory files. See the thread in the link section below for a preview.
Replaces the green Autodesk app icons with the old black 'X' icons XSI 5's splash screen graphics for Softimage 2015 (other versions are getting different splash screens) top-right toolbar logo replaced with the old version
added feature for ICE
: Menu item
»select object(s)«
in the context menu of
get data
scene reference nodes now supports multiple selection
added feature for ICE
: Executable compounds added to the lists in
Preferences > Custom > ICE Operators
(AKA »Custom ICE operators«) can now be applied to multiple selected objects at once using the specified menus.
Note: This is an installer executable which patches files inside the Softimage application directory. Backups of the original files are created (named *_original) and can be restored manually or using the included uninstaller (via Windows Control Panel > Software). Supported versions: Softimage 2013 SP1, 2014 (all SPs) and 2015. Not tested on Windows 8. Uses the Nullsoft NSIS Installer/VPatch addon. Use at your own risk.
local backup: Softimage_Survival_Pack_v1.6.exe
rray

Moderator
Posts: 1684
Joined: 26 Sep 2009, 15:51
Location: Bonn, Germany
Hey DG - I updated the links
---
sirdavid32

Posts: 223
Joined: 10 Feb 2010, 04:36
Location: Ecuador
Thanks. The difference between 1.5 and 1.6 is that it patches version 2015 sp2?
---
rray

Moderator
Posts: 1684
Joined: 26 Sep 2009, 15:51
Location: Bonn, Germany
Yes that was the only difference. As far as i remember .. been 2 years already :o
---
DG

Posts: 6
Joined: 23 Jun 2018, 10:02
---