TopoColors is a small workflow tool (for Softimage 2012 and newer versions) that helps visualizing the Tris/Quads/NGons on a polygon mesh to help with cleaning up the mesh and reduce the number of Tris and NGons. More info is included in the ReadMe file.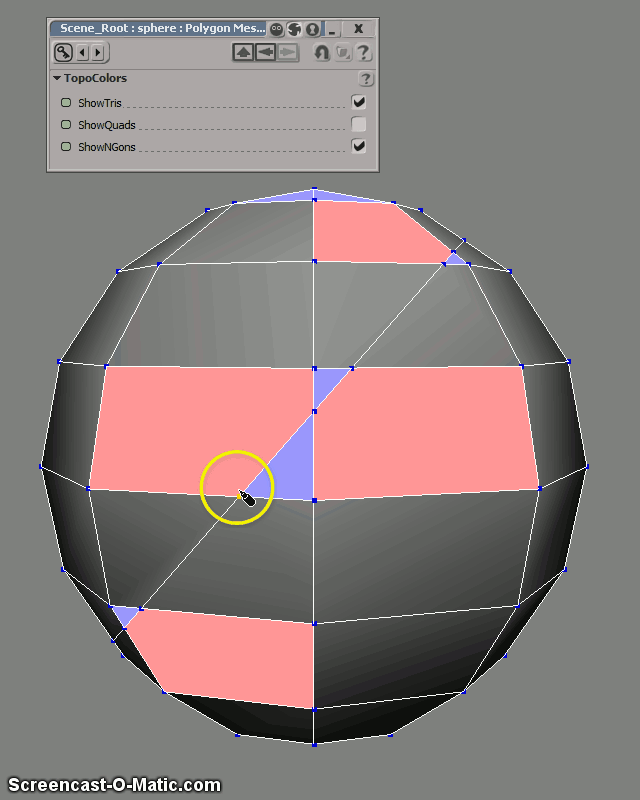 In this silly screencast ("there's a first time for everything") Headlight is set to on, this is a personal preference and is NOT set by the addon.
Please make sure to restart Softimage after installing the addon.
Don't go testing this on a production critical mesh straightaway!!! ;)
Special thanks goes to sant0s_ who graciously offered to test this.
(updated to 1.2.1 merely to include a remark in the ReadMe about changing the default colors permanently)
belated edit: Inspired partly by a thread Falam posted and removed before I could finish this...